Ikuo Oishi
| | |
| --- | --- |
| Author [First name / Last name] | Ikuo Oishi |
| Japanese (Katakana) | オオイシ イクオ |
| Japanese (Kanji) | 大石郁雄 |
| Born | 1902 |
| Died | Dec 4, 1944 |
| Introduction | Born 1902, in Tokyo. Oishi possessed skills that earned him the reputation of the "Japanese Disney." He achieved acclaim with his masterpiece Ugoki-e Kori no Tatehiki (動絵狐狸達引, 1933). Unfortunately, Oishi died in 1944 during the war in the Pacific, but nurtured many artists of the next generation at the Photo Chemical Laboratory's Manga Division, and Toho. |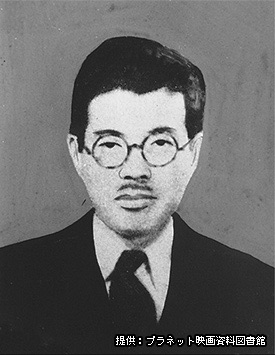 Biography
Born in 1902, in Nihonbashi, Tokyo and died on December 4, 1944. (Some say he was born in 1901). His given name was Toraji.

His father was a ceramics overglaze painter. Oishi learned to draw at Seiki Kuroda's private school and then worked as a title-card designer at Shochiku Kamata Studio. After he presented his first animation "The Two Suns" (二つの太陽, 1929) under the name of Iku Oishi, he began producing animations in earnest and established an independent business in 1930 named Oishi Senga Seisakusho. The name Oishi Senga Seisakusho was changed to Oishi Kosaisha two years later, and in 1933 was absorbed into Photo Chemical Laboratory (P.C.L), the predecessor of Toho, when it began to engage in animation films. Ugoki-e Kori no Tatehiki (1933), which is considered Oishi's masterpiece, was produced by the P.C.L.'s Manga Division. Anticipating reactions to the Film Law (1939) that required proficiency tests, The Cinematography Reader (映画撮影学読本) (Vol. 1 and 2, 1940-41) was issued and Oishi was in charge of writing "Section 15: The Techniques of Cartoons." Unfortunately, Oishi died at sea during the war while on a southern expedition. However, it is known that he nurtured many artists from his days at Oishi Senga Seisakusho through to his time working at Toho. Many of them, such as Shoji Ichino at Toei Doga, Hiromasa Suzuki (Iwao Ashida) at Ashida Mangaeiga Seisakusho, and manga artist Soji Ushio, went on to succeed after the war ended.
The portrait was originally published in the frontispiece of the second volume of Reader on Movie Shooting.
Works on this site
A genius called the Japanese Disney
References
His date of birth and real name are based on the "List of Registered Movie Directors and Photographers" in Eiga Nenkan 1942 (Nihon Eiga Zasshi Kyokai, 1942, pp. 5-51).
"Round-table Talk on P.C.L. Animations," P.C.L. Movies, No. 13 (August 1, 1934), p. 4. The talk was attended by: Takeo Ohashi, Rin Masutani, Iwao Mori, Norio Sasaki, Ikuo Oishi, Koichi Sugii, Kyosuke Kami, Haruo Mura, Yasuo Takimura, Masanao Ayabe, and Hiroshi Kojima.
Kishio Hojo, "Animations and Illustration Movies Discussed by Ikuo Oishi," Eiga Gijutsu, September 1942, pp. 20-21.
Please tell us what you think about this website by filling out a short questionnaire.