Junichi Kouchi
| | |
| --- | --- |
| Author [First name / Last name] | Junichi Kouchi |
| Japanese (Katakana) | コウウチ ジュンイチ |
| Japanese (Kanji) | 幸内純一 |
| Born | Sep 15, 1886 |
| Died | Oct 6, 1970 |
| Introduction | Born in 1886, Okayama. Although he was only involved in producing animations for a short period of time, Kouchi is known as one of the pioneers of Japanese animation. The Dull Sword (なまくら刀), is the only Japanese animation produced and released in 1917 that survives today. |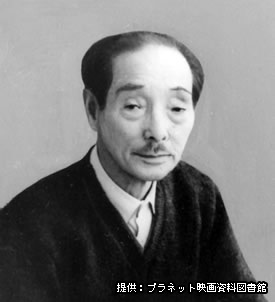 Biography
Born on September 15, 1886 in Okayama, and died on October 6, 1970.

Kouchi moved to Tokyo with his family as a child. After becoming an apprentice to the watercolor painter Kokki Miyake, he began to attend the Pacific Western Painting Society's research institute in January 1906. In 1908, through Miyake's introduction, Kouchi became a staff member of the comic Tokyo Pack (東京パック) and began to draw political cartoons as Rakuten Kitazawa's pupil. Staying the course, he was employed by the Tokyo Maiyu Shinbunsha in December 1912 and was in charge of drawing front-page political cartoons for five years. In 1917, when his career as a cartoonist was stabilizing, he was commissioned by Kisaburo Kobayashi from the entertainment company Kobayashi Shokai to produce the animation The Dull Sword (なまくら刀). That year, Kouchi produced a total of three films at Kobayashi Shokai, but took the company's withdrawal from animation production as an opportunity to return to his former job as a newspaper cartoonist. The next time Kouchi was engaged in animation was in 1923 after the establishment of the Sumikazu Eiga Sosakusha, when he produced a promotional animation film on Shinpei Goto, who was the Minister of Home Affairs and the President of the Imperial Capital Reconstruction Department following the Great Kanto Earthquake. Sanji Muto, a member of the House of Representatives, noted the animation's high promotional value and commissioned Kouchi to create PR films for his political party (1924-29). Kouchi ended his career in the animation industry in 1931 with the release of Cut up Serpent (ちょん切れ蛇) and returned to dedicating his skills to creating political cartoons.
Works on this site
Animations drawn by the professional political cartoonist
Please tell us what you think about this website by filling out a short questionnaire.